I had someone here ask to reset the bios password.  Usually a very easy process for desktop computers.  I had honestly not done one on a laptop before.  Thinking there were going to be nice buttons of some kind… wrong!
First you need to remove the back skin of the laptop.  Might be possible to just remove the cmos battery cover.  Then you will need to use a paper clip to jump the bios chip.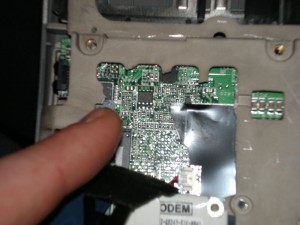 The big chip pointed to is the one that we need to jump in order to reset the bios password.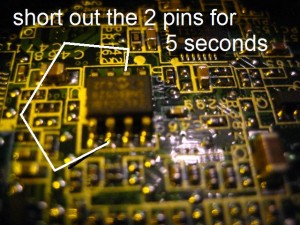 Short the pins shown above in order to reset the password.
You should be in business after that!